Starting from January 1, 2010...
...I will be on
hiatus
from updating my journal.

Anything that needs to be said to me, simply post a comment in this here entry or send me a message through LJ.

When I update again is uncertain; when I add back people who've friended me during this period of time is uncertain.

I apologize for any inconveniences caused.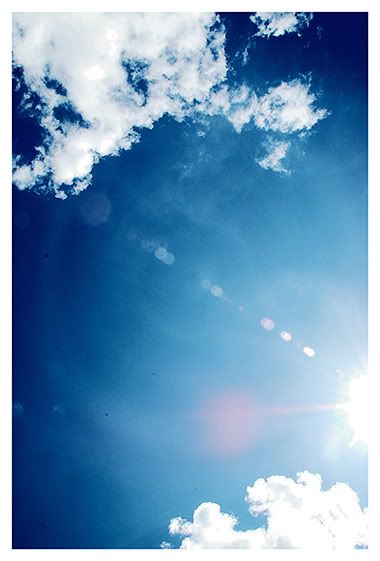 A picture of a blue sky, because blue skies are one of my favorite things to look at for long periods of time.

Blue skies provide endless, deep inspiration.

What will the future hold?

Only time can tell.